Top 20 Indie Games To Keep Your Eyes On
Indie games are my main interest now in terms of video games. Most of my joy has come from indie titles such as Minecraft, Don't Starve, Project Zomboid, etc. So, I've compiled a list of twenty indie games that have yet to be released but I feel need to get some damn attention, and are worth having your eyes glued onto the development of said projects. Remember, none of these games have been released yet, or are close to being launched. So, without further ado here's the list of that incredible, indie brain-juice. These are also in no particular order.
Each title of the game will link to their respective pages/websites to check out, and follow.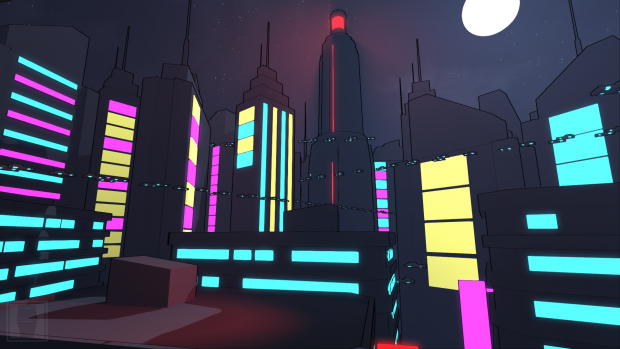 #19 – A Crimson Searchlight

Developer: Dillon Rogers & Eliot Houghton

I used to work with Dillon who is the main developer behind this project, and I'm glad to see his amazing level design skills transferring over to his own project, and especially one that seems so damn unique and just plain awesome. A Crimson Searchlight is a cyber-noir game set in the near future, where artificial beings have become indistinguishable from humans. You are an agent for the Department of Artificial and Robotic Control. Your task: to investigate suspected artificials, infiltrate their residences and determine their humanity.
Does this game seem interesting? Fuck yes. Should you follow the development? Hell yes. And, you can do so over the IndieDB page – [Click Here]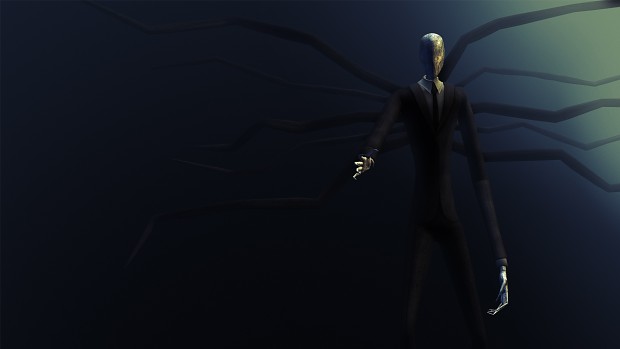 #18 – Faceless

Developer: Blacklight Studios

Faceless, a game based around an evil, and mysterious entity known as The Being. I left the team early last year, and it's been in the hands of Adam Sklar ever since whom had taken control of the development, and has made the project into what it's become today. It promises horrific co-op experiences as well as some awesome single-player content to reveal even more details about the Being, and the numerous characters affected by his existence. Even though the game has had a rough development cycle due to my faults as the ex-lead developer, nothing but good things have happened since I left, and I can definitely say that Adam Sklar and his new team of developers in Blacklight Studios are exactly what Faceless needed. I look forward to playing this game, and totally support the developers asking $9.99 for a full version, but still releasing a free-to-play model for the game. Keep those clean pair of pants nearby. You'll need them. Let's just hope we can see Occulus Rift support for this bad-boy.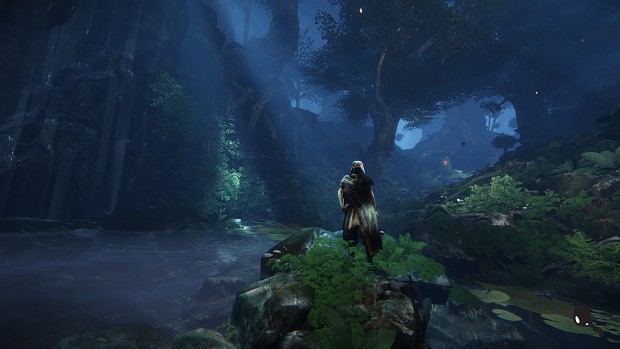 #17 – Cradle

Developer: Mojo Game Studios

Cradle features a groundbreaking fast-paced system for melee combat driven by your intent and purpose. When you attack in Cradle it is not a stand-in for a random number generator, the actual strike of your weapon is what determines damage. Cradle's highly responsive attack and movement systems provide unprecedented control and fluidity in player movement and combat. In Cradle, you fight with your wits and your reflexes, not dice.
A thousand years ago, the five gods of Anora defeated one from their ranks. Aderyn, the god of free will and creation was abolished in a war remembered as the Soulfire Crisis. His followers were routed and his works destroyed. Eventually, Aderyn and his realm, the Cradle, were erased almost entirely from Anora.
Today, you are an exiled traveler in flight from the wrath of Ostia. Pursued and cursed by the god of hunger for defying his will, you seek refuge in the last of Aderyn's shrines. There, you take up arms for Aderyn, and begin a journey to return his Cradle to Anora. This land, once the center of technology and culture for the world, stands empty. Its inhabitants have either perished or become twisted parodies of who they once were. Only a few managed to retain some of their sanity.Your victory depends on the advice of these last few survivors and their tenuous grip on reality.
Fight your way through these ravaged lands, journeying to diverse environments and defeating a wide array of enemies. By uncovering the mysteries of the Cradle you will ensure not only your own survival, but help Aderyn return to the world with his promise to the human race: free will.
Everything about this game seems like it's going to be a blast, and well worth any investment the players will put into it. This game has all the makings of a Game Of The Year, and it may very well be the best game we see in the coming months, years, or whenever it drops. I eagerly anticipate this game.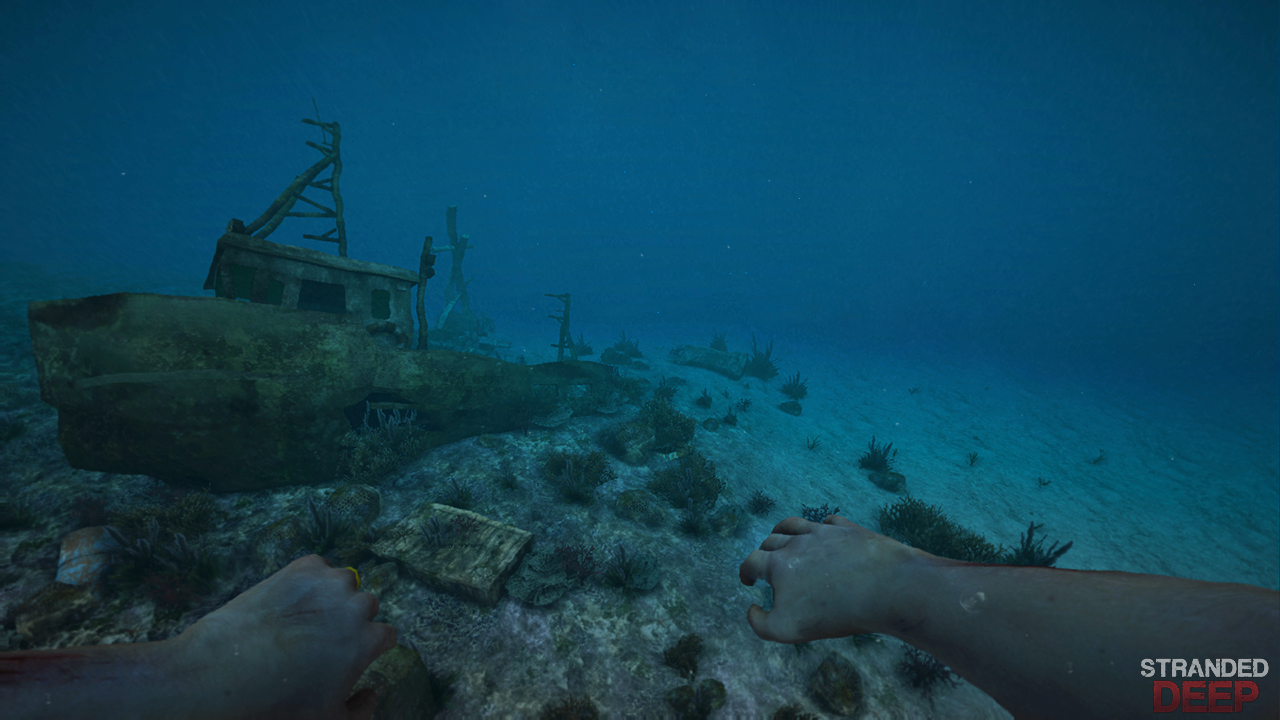 #16 – Stranded Deep

Developer: BEAM Team Games

Take the role of a plane crash survivor stranded somewhere in the Pacific Ocean. Experience  terrifying encounters both above and below and beautiful endless environment. Come face to face with some of the most life threatening scenarios that will result in a different experience each time you play.. Scavenge. Discover. Survive. 

Engross yourself in an infinite procedurally generated world above and below that is never the same twice. Discoverer unique biomes ranging from lush colorful reefs to deep and dark trenches filled with hundreds of fully interactive marine wildlife. Take on swirling stormy waves or kick back and enjoy a calm sunset, all from a fully dynamic day/night weather system. Do you have the guts to take on Mother Nature and put your survival instincts to the test?
Stranded Deep achieves to create a whole new simulation genre by taking you on an adventure that will keep you wanting more. Supernatural horrors are a thing of the past, experience what a true horror is like.
This game looks both terrifying, and fun at the same time. Especially the fact that you can be stranded on a raft in the middle of the ocean with a man-eating sharks swimming about. What more could you want?
#15 – The Forest

Developer: Endnight Games

The Forest is an open world survival horror game currently in development for PC. Build, explore, survive in this terrifying first person survival horror simulator.
Enter a living, breathing forest with changing weather patterns, plants that grow and die. Tides that roll in and out with the day/night cycle.  Below ground explore a vast network of caves and underground lakes. Chop down trees to build a camp, or start a fire to keep warm. Scavenge food to keep yourself from starving.  Find and plant seeds to grow food. Build a small shelter or a large ocean side fortress. decorate your home with found items. Lay traps and defenses to keep a safe perimeter.
Explore and build during the day. Defend your base at night. Craft weapons and tools.Bunker down during the evening or bring the fight directly to the enemy. Defend yourself against a clan of genetic mutant enemies that have beliefs, families and morals and that appear almost human.
This game looks great, and extremely terrifying. I cannot wait to get my hands on it, and especially dive in with the Oculus Rift. Will you have the courage to explore this forest? Will you survive the night?
For PC and Oculus Rift  - Alpha Version Coming Early 2014
#14 – One Late Night: Deadline

Developer: Black Curtain Studio

I played the original One Late Night game, and got around to interviewing the developer, Linus where he told me that he had plans for a sequel to be made, and that it would be titled Deadline. The game follows the same premise as the original but with a little more meat on its bones. One Late Night: Deadline starts off just before where the first game ends. You assume the role of a software engineer who is completely unaware of what has been going on during the night. He works at a company called Aeon Embedded, which has its offices in the same building. The building consists of 4 floors and all of the individual companies offices are locked and needs the proper keycards to open. You'll find these throughout the game.
The office complex is of modern architecture with steel beams, ceramic tile floor and parquet, a multitude of glass pane window walls, elevators, vending machines, kitchen/utility areas and various infomercial monitors. You will be frequently visiting the kitchen and utility areas (more on that below). The center of the complex consists of the open area lobby with stairs, elevators and walkways between the east and west wing of each floor. It's not exactly what you'd call a haunting or creepy environment, and at first glance it looks pretty unassuming, but alone at night in the gloomy lighting; you'll start to think twice.
The gameplay is objective based, meaning that at certain points through the game you will receive story objectives and also optional objectives. These objectives do not have to be completed in a linear fashion. A notification will appear on screen with a brief description of your new objective. At any time you can view (toggle) your current objective. Your main objective will be to investigate what has happened during the night and eventually the story will entwine with the story from the previous game as you find out more about the strange events.
As the story unfolds, you will meet some other people in the building that you will have conversations with. Additionally you will get to hear some voice acting from some of these characters.
"Deadline" will stay true to the original game with everyday office routines, and therefore you will from time to time visit the kitchen and utility areas to reduce your drowsiness level by drinking energy drinks and saving your game at the coffee and vending machines. The player is suffering from sleep deprivation from being overworked and this plays in a huge factor in the gameplay. Your drowsiness level will be increasing over time as you play the game and this affects your movement and vision and you may begin to see things that you are not sure if they're real or not. In the end you'll want to stay sharp if you want to finish your deadline.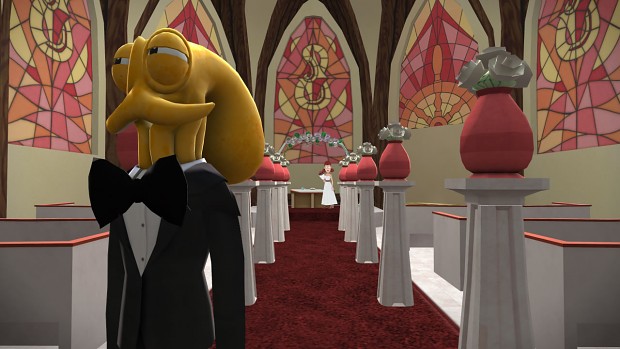 #13 – Octodad: Dadliest Catch

Developer: Young Horses

Imagine if your dad was an octopus. That's what Octodad is all about, except you actually play the fatherly-octopi character. With awkward movements, and hilarious bits of gameplay this will surely make for an exciting romp for gamers when it launches. Octodad: Dadliest Catch is the sequel to the splash hit, Octodad! This time, our cephaloprotagonist has gotten himself in a bind between his wife's mounting mistrust, and a disastrous trip to the local aquarium! Are you dad enough to control the titular octopus father as he strives to hide his nautical nature from his family while keeping his tangled tentacles intact?
Will I be playing it? Heck yeah, and I'll be munching on seafood at the same time.
#12 – Routine

Developer: Lunar Software

A horror game set in space with permadeath. That sounds terrifying doesn't it? Routine has been on my radar since 2012 and I've been eagerly awaiting this title more than anything at the moment. It feels like everything I wanted in Dead Space, and the latest iteration of Doom. I can't wait to hop in, and explore the moonbase.
They're mentioning it will be a non-linear, and pretty scary horror game. Bundled with Oculus Rift support I believe we'll have a winner here. I can't wait to dive in.
#11 – No Man's Sky

Developer: Hello Games

This game looks great, and really interesting. A big, ole, space exploration game that just sounds like it's going to appeal to every person out there who's into this kind of thing, and quite possibly draw in a huge crowd of people who haven't been interested in space-based games before. It looks neat. It caused quite a commotion at VGX, and people labeled it as the best of the entire show, and quite possibly the only good thing to come out of the VGX in general.
It's just a shame the the developer's studio suffered a massive flood, and ruined most of their equipment. I hope that doesn't spell the end of this game, and I wish the developers the best of luck in rebuilding, and getting back on track with their lives.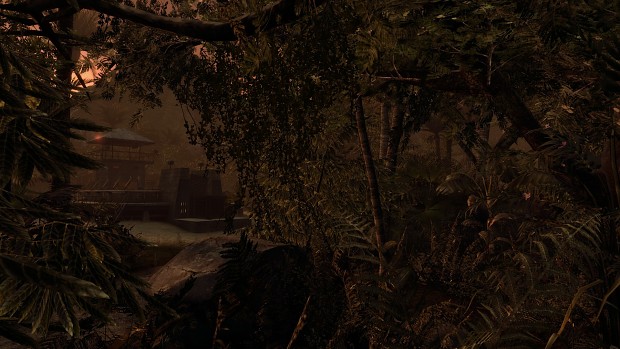 #10 – Jurassic Life

Developer: Jurassic Life Team

Okay, so this is essentially a mod for Half-Life 2 and is based on the Jurassic Park property. I have no idea when it's being released, but after browsing through their forums I realized it's still in development, even though the last update on their ModDB page back in December of 2012.
None the less, I'm a huge Jurassic Park fan and can't wait to see this game to fruition. I just hope they don't get a cease & desist before then. Dinosaurs, playing as Robert Muldoon. What more could you want?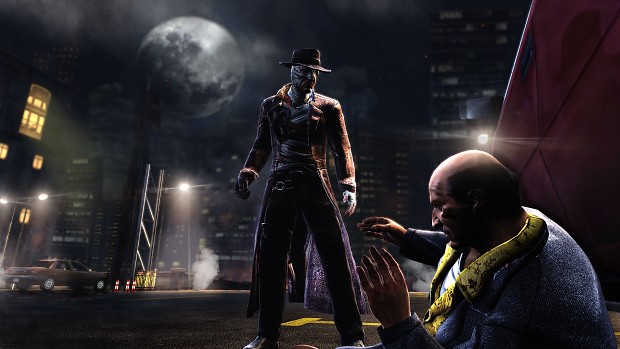 #9 – The Dark Phantom: Dawn Of Darkness

Developer: PardisGame Studio

This game seems really neat. A "super-hero" game developed in the Unreal Engine and we seemingly play as mummy in cowboy attire. So, that caught my eye right away. We also get a sort of noire feeling game in the terms of the visuals with a fast-paced action game with lots of shooting action, and taking cover behind objects.
Take Gears Of War, and add in some super-heroes and I believe you could easily describe what this game is trying to do. It has no release date as of yet but you can expect it on Windows, Mac, iPhones, and iPad. I really can't wait to check this out. It's appealing to me on many levels.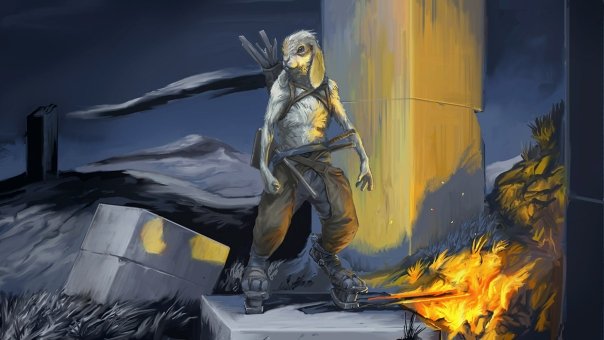 #8 – Overgrowth

Developer: Wolfire Games

Overgrowth. A game that's been in development for quite some time, and garnered quite the fan-following and has also accumulated some immense popularity. Of course, it feels like we'll never see it come to the light of day, but I still eagerly anticipate this title. It hits on everything I want in a game, and seeing cuddly, cute animals wielding weapons and slaughtering each other piques my interest for some reason.
I think that's because it reminds me a lot of Redwall.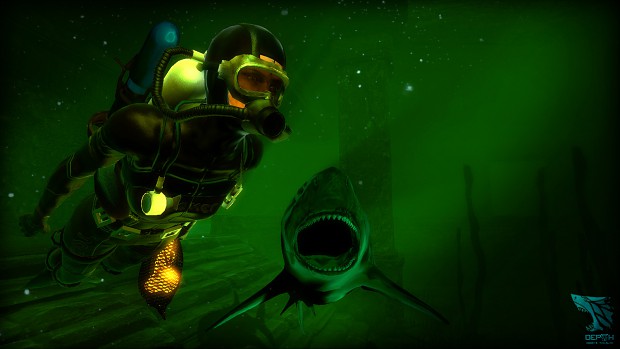 #7 – Depth

Developer: Depth Team

I know this game is on indefinite hiatus and pretty much dead in the water, but I'd still love to see it get released someday. Some Killing Floor devs were working on this game and it just seemed like such a unique, and glorious concept. It seemed thrilling, terrifying, and just downright awesome. If any game could prove a competitive multiplayer game could be scary it would of been Depth.
Here's hoping the devs lean towards Kickstarter or something to get the desired funds to pay for the cost of development. Here's hoping the sharks come back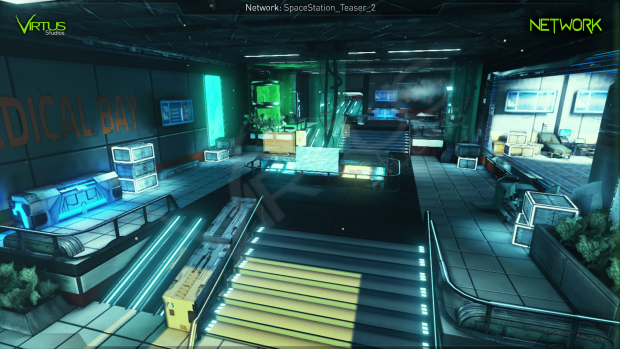 #6 – Network

Developer: Virtus Studios

Network is an up-coming free-to-play first/third Person Shooter game powered by unreal engine 4 set in its own unique sci-fi world. The game focuses on tight combat, a dense atmosphere, and high quality visuals. The game is multiplayer only, meaning maximum quality of the game in that regard bringing you pure multiplayer brilliance. Network has its own class and ranking systems, filled with persistent options to enhance your character with new gear, items, and personalization options. Whether playing as the nimble Scout class or the beefy Tank class, Network strives to deliver game play and visuals on a level that most free-to-play FPS games can't match.
So, it's an free-to-play FPS/TPS developed on the Unreal Engine 4. It looks good, sounds good, and the devs promise it's not a pay to win game. I'm curious, and I'm always looking for new shooters that can liven up the genre and make it a tad more spicy than it has been of late. Unreal Engine 4 looks great by the way.
Developer: Lukewarm Media

Back in 2012 we saw the release of Primal Carnage, a competitive, team-based shooter where one team dove into the shoes of humans, and the other side were prehistoric reptiles from long ago. The game was fun, and offered up a new twist on the FPS genre but felt a little lacking in terms of content, and game modes.
Last year we saw an announcement for Genesis which seems to be a single-player standalone taking place before the events of Primal Carnage and is being developed on Unreal Engine 4, and is being released on PlayStation 4 and Windows. Genesis takes place in a world where dinosaurs have been brought back from extinction on a remote island. Players must fight to survive after the animals escape, and will explore a mix of tropical and man-made environments teeming with dangerous prehistoric life.
I love me some dinosaurs and want to see a return to a good dinosaur game.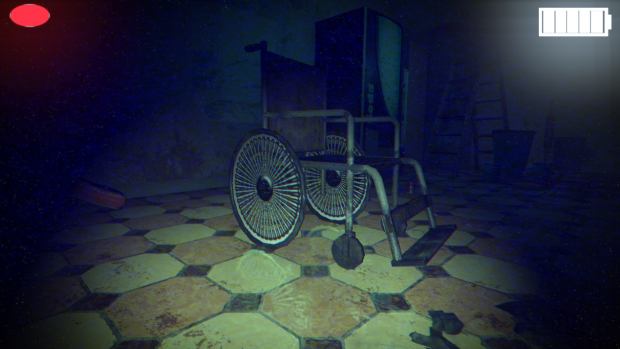 #4 – Paranormal: The Town

Developer: Matt Cohen

Okay, so it's more along the lines of a free "expansion" for the original Paranormal game, but that still doesn't mean it should be cast aside in this list. I'm friends with Matt Cohen who's the developer behind Paranormal, and as a fellow indie/horror developer I'm really excited to see what he does with the new adventure in the Paranormal universe.
Paranormal was scary, and very tense at times and offered up some new scares every time you played. Will The Town keep that same formula and produce an even scarier experience? I really do think so.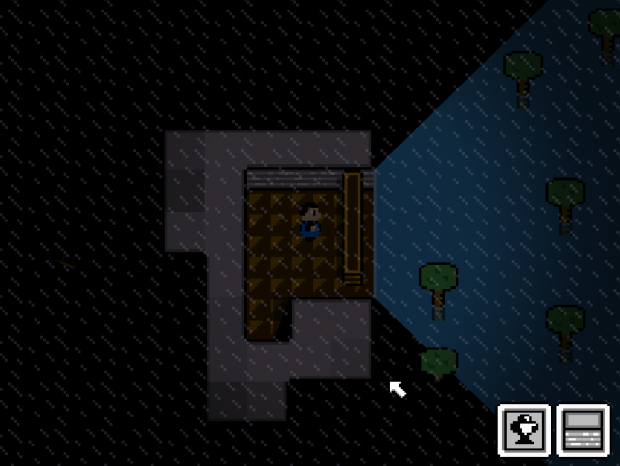 #3 – Hurricane 2D

Developer: Wbokunic

Okay, so this might seem like a little odd to throw on a list, but just bear with me. Hurricane 2D is a remake of the original game which was released in 2005 using the Dream Maker/BYOND engine, and can be found here. In Hurricane 2D your goal is only to survive a deadly hurricane, but that's easier said than done. Not only do you need to manage building a makeshift shelter in time to survive the deadly debris and flooding, but you must also manage your body temperature in an attempt to prevent hypothermic shock, gather food to fend off starvation, and mend broken limbs. Couple that with 100% random level generation and you're in for a game with loads of replayability.
It was a fun game back in 2005, but sadly the servers stopped getting hosted and the game ultimately died. Seeing it made on an engine like Unity gives me hope to see it live again, and hopefully one day get on a platform like Steam. It might not appeal to all of you, but the concept really works. I just hope it's not too different from the original. It's a fun, and neat concept.
#2 – SOMA

Developer: Frictional Games

I love Frictional and totally adored Dark Descent, and the Penumbra series. I totally expect a bunch of scares, and "Nope!" moments in SOMA. It looks fucked up indeed, and could quite possibly be Frictional's most terrifying game yet. I cannot wait to get my hands on this game and fill my pants with fecal matter. I'll be bringing extra pairs.
SOMA is a sci-fi horror game from Frictional Games, creators of the groundbreaking Amnesia and Penumbra series.
Coming to PC and PS4 in 2015.
The radio has gone silent on PATHOS-2. As isolation bears down on the staff of the remote research facility, strange things are happening.
Machines are taking on human traits and alien constructions have started to interfere with routine. The world around them is turning into a nightmare.
The only way out is to do something unimaginable.
#1 – Grow

Developer: Studio Grow

Grow is an online multiplayer game for the PC. Play as cute and quirky critters and fight to become the dominant side!

Don't stop eating! Munching on fruit, meat or candy helps the critters grow into more wild and powerful species. You are what you eat, so try different foods to become different classes with unique abilities and skills. Use the distinctive characters to fight back the enemy and assist your
team.

Running low on food? Stand near a shining plant and it'll grow – amazing right? When a plant fully blooms it will produce a boatload of food.

Steal eggs! Players can steal the enemy team's eggs and carry them back to their base or grab neutral eggs from the centre of the map. Work hard to defend your nest and fight, dodge or sneak your way into the enemy's!

Grow presents a refreshing and exciting take on online multiplayer games, extending themes, mechanics and appeal to encompass a wide demographic of players. The entertaining levels, colourful characters and wide array of abilities allow for casual yet addictive online battles.

Grow is playable over the internet with up to 32 players.
So this game seems interesting no? They canceled their Kickstarter so I don't think development of the game has been canned as they still post development updates via their Twitter. It's a neat concept and would like to see it get as much publicity as possible. I think I'd like to see a rise in "cutesie" shooting games, or a game that has cute characters but introduces a huge gory element.
The only game I can think of right now is Bloody Trapland. Either way, I can't get wait to get my hands on this bad boy.