Super Powered Battle Friends Looks Like 2D Smash Goodness
I remember back when I was just a wee lad and my friends and I would haul a television and an N64 console outside onto his front porch and play Super Smash Bros all night long while sipping on cokes and munching away on cheetos and chips. Ever since then I've been a huge fan of games like Super Smash Brothers and I'm constantly looking for new games that delve into that formula to scratch my constant Smash itch.
So you can imagine my glee when two friends of mine in the development community started developing their own 2D smash-like game called Super Powered Battle Friends (originally titled Wolf Pack Battalion). Now, I'm writing up this little piece for a couple of reasons. The first being, I wanted to get this little game out there and garner some more attention its way. There's nothing wrong with having more games like this on the market and the fact that it looks incredibly fun and is made by two guys I've really come to respect in the industry is the whole reason I'm supporting their game.
I played it back in the Wolf Pack days when the game ran on the BYOND engine (a free to use game development tool) that has spawned some pretty great titles on Steam itself. Such titles include EPOCH, Nother and NEStalgia just to name a few. The thing about SPBF is that these guys took a step out of their comfort zone and completely redesigned the game in the Unreal 4 Engine, which isn't an easy feat if you've become comfortable and accustomed to one development engine for going on ten years. For me, that stands out as being kind of impressive on its own.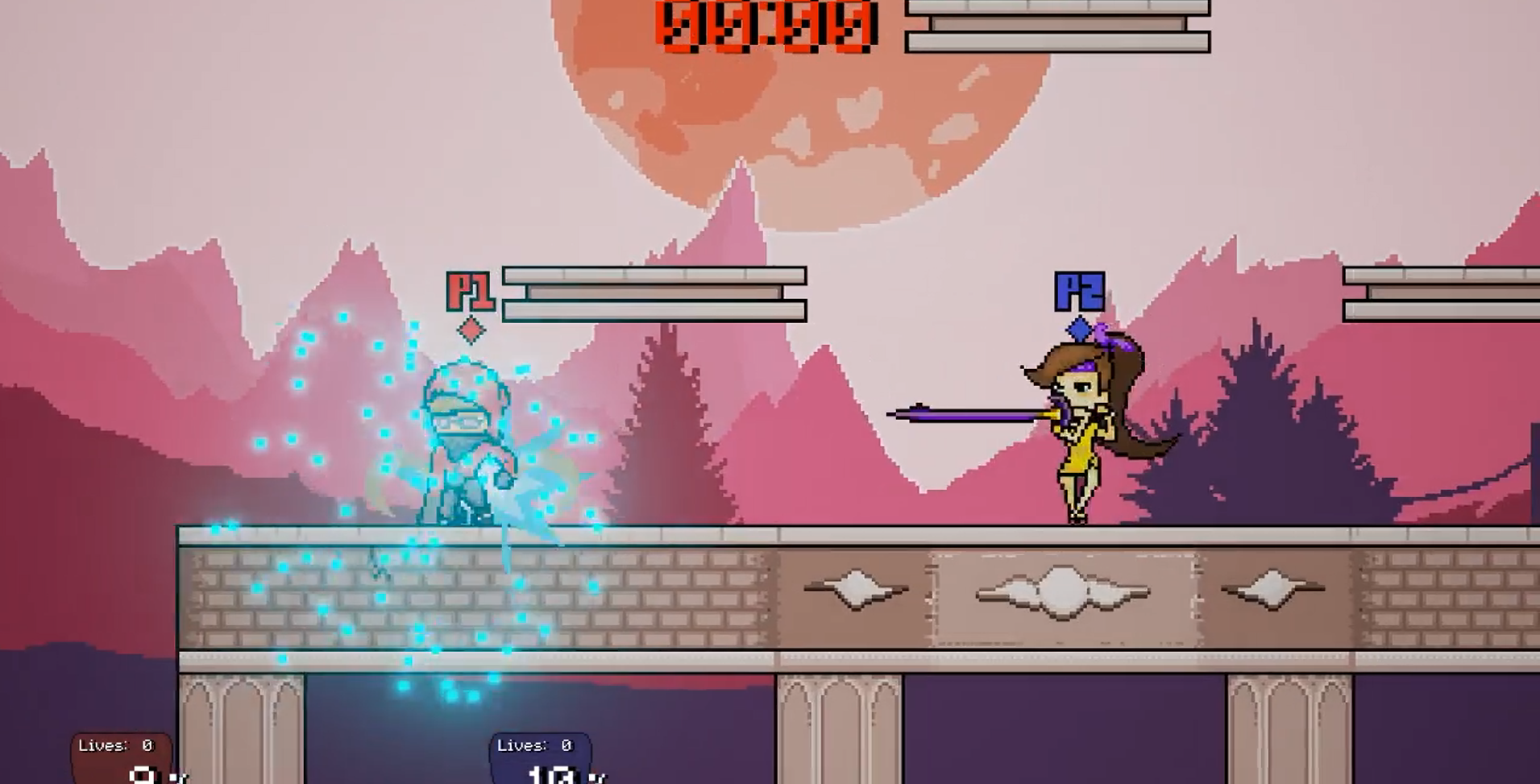 They're trying to get the game through Steam Greenlight at the moment, and for some people it's really a make or break stage in the development process. You can vote for the game here if it appeals to you, and it never hurts to see more games thrown onto Steam and especially something like this, we need more Smash-like games in the world and it wouldn't hurt to have some of those grace the Steam marketplace, especially one that plans on taking Smash-likes and turning it into something balls to the wall nutty.
It would be a nice change of pace from all of the indie-horror & survival simulation titles that have been cropping up on the service (not that I'm complaining). For people curious about the game, and for some reason can't take a gander at the Steam page for the title, I've copy and pasted some of their FAQ about the game so you can get an understanding of what they're going for.
Linux or Mac support?
Mickemoose: are using Unreal Engine 4, we do have the ability to build the game to run on Linux and Mac, and we hope for a smooth simultaneous release on all three!
If you guys are taking on the party side of this genre, will the combat feel as good as things like Rivals of Aether and Smash?
Mickemoose: Yes. While we do currently have some more tweaks to do and I'm sure we'll find some more as we keep on play testing every day, I can assure you we plan to have the combat tight and fluid.

How many players do you plan to support?
Mickemoose: At the time of writing this, we currently support 4 players, but we are discussing on having more than the standard and will most likely end up supporting a larger amount in the long run
Whats with the timer in the video?
Mickemoose: The timer is currently set to 0 during the recording, after some discussion we've decided it should not be on the screen at all if it's disabled.
What will you do differently than other games of this genre?
Mickemoose: That's a great question, we think a lot of games try to focus on the competitive side of things a little too much leaving not much room for party game aspects of the genre. Sometimes people need something to cool down the salt with. We plan to take on game modes not typically seen in these games, things like Capture the Flag, Volleyball, King of the Hill.
We have plans for a multiplayer reimagining of Smash Run, using split screen so you can have all your friends over to go throughout the map, dealing with events, grabbing powerups and then competing in an event at the end of the run. And yes we have split screen capabilities right now, we just need more time to finish the actual mode itself as we'd prefer a finished mode over an unfinished one.
How many characters do you plan on having?
Mickemoose: Our current plans are for a roster of 11.
—
So there you have it, and without further ado the gameplay trailer.